Outsmart your Competition using InfoWARE ERP? Here's how
Outsmart your Competition using InfoWARE ERP? Here's how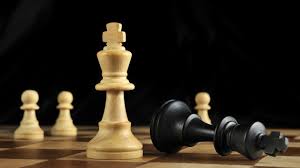 Given that today's business landscape is characterized by a faster pace, higher customer expectations, unpredictable economies, and global competition. The key to success – and survival – is to create simplicity in the face of complexity, to minimize the disruption caused by change and growth, and to become an all-round more agile entity. InfoWARE ERP fills this void and much more!
Knowing the true cost of your business process will help you win more businesses. This is crucial in today's competitive atmosphere, as it is quite common to find companies who actually have no clue what these cost truly are.
The best way to learn is by example. But in the business world, this is not always easy. Your competitors aren't eager to share information and investing in new strategies can be frustrating without successful examples to point toward.
Here is a real world example:
The new CSCS Fee policy will come on live on 1st of March, 2014. Details of the old and new fee policies are shown below:
OLD FEE POLICY

Transaction type

Fee Name

Amount

Buy

CSCS FEE

   0.063%

Sell

CSCS FEE

0.378%
NEW FEE POLICY

Transaction type

Fee Name

Amount

Buy

CSCS FEE

   N4:20k

Sell

CSCS FEE

0.315%

Sell

CSCSALERT

N4:20k
For most stock brokerage firms, transitioning to this new policy will incur more cost and resources as they have to customize their ERP or solution to handle this problem. This is not only time-consuming but can lead to integrity issues. On the other hand, InfoWARE ERP has a powerful fee structure that is highly flexible and customizable. This is because we give our esteemed clients the liberty of configuring the fees whichever way they want and however they want it. It does not end there; you can also specify the settlement account for these fees and the client(s) you want these fees charged on.
Therefore, adapting to this new policy is entirely seamless and non-disruptive.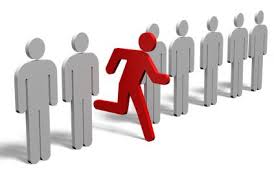 While most of the current ERP systems
may adjust to your evolving needs, only few of them are providing simple and secure tools to do so without engaging too much time and too many resources. You'll want your ERP system to be easily customized through simple parameterization, without changing source code, to meet your company's unique requirements, now and in the future which is a perfect label for InfoWARE ERP.
InfoWARE ERP supports your business strategy while offering you greater flexibility and can quickly scale to meet new demands and unexpected growth curves not only for your business as it is today, but also for what it will become in the future. Aside from facilitating growth, InfoWARE ERP also help create it by supporting strategic planning (thanks to greater visibility and control) and by helping the business adapt quickly to market changes and seize new opportunities.
We transformed our business, and you can too. Partner with us and let's help you grow.
For more information