MDCL and InfoWARE partner to launch the Intermember Liquidity Placement Platform for Microfinance Industry
May 4, 2021
by
uwa agbonile
in blog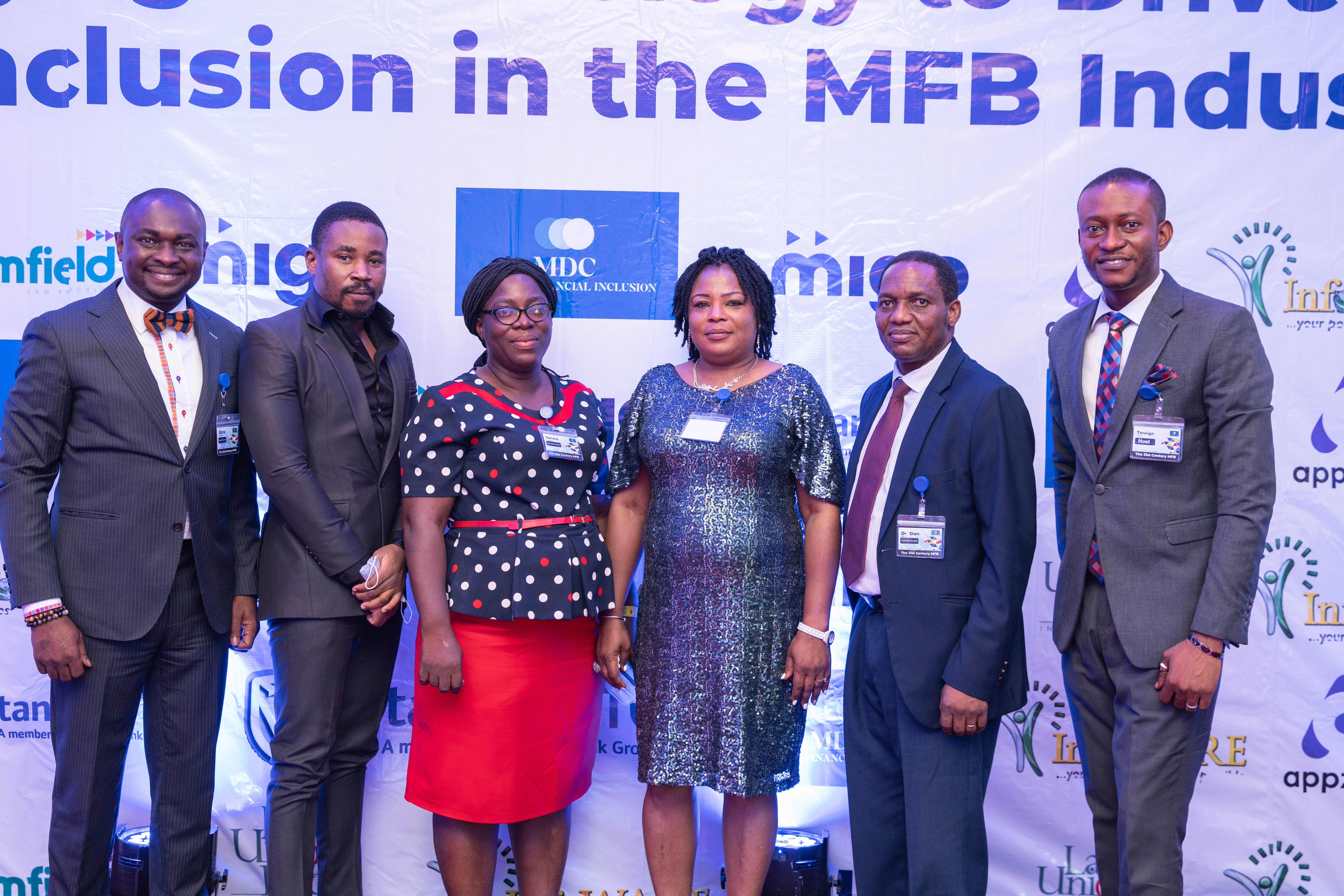 It has been over a month since our latest achievement: launching the Inter-member Liquidity Placement Platform in partnership with Microfinance Development Company Limited. And we're still not over it!
We welcomed magnates of the financial services sector at The Function Suite of Sheraton Hotel, Lagos, on March 31, 2021 for an exclusive forum for key stakeholders in the microfinance industry with the theme, "The 21st Century MFB: Leveraging Technology to Drive Financial Inclusion in the MFB Industry".
The Chief Executive Officer of MDCL, Obinna Onunkwo, in his welcome address, told the audience that the event was put together to address some of the critical challenges the microfinance industry was facing. In line with their objective of creating a Shared Services platform for the industry, MDCL had entered into strategic partnerships with other companies to help them achieve their business goals, with their major partner being InfoWARE which built the Intermember Liquidity Placement Platform from the ground up. This platform would enable microfinance banks place liquidity among themselves.
"It is important for all MFBs to unite and speak with one voice, so we can have a voice in the bankers' committee meetings and be able to dictate policies that affect us as an industry," Mr. Onunkwo, said during his address.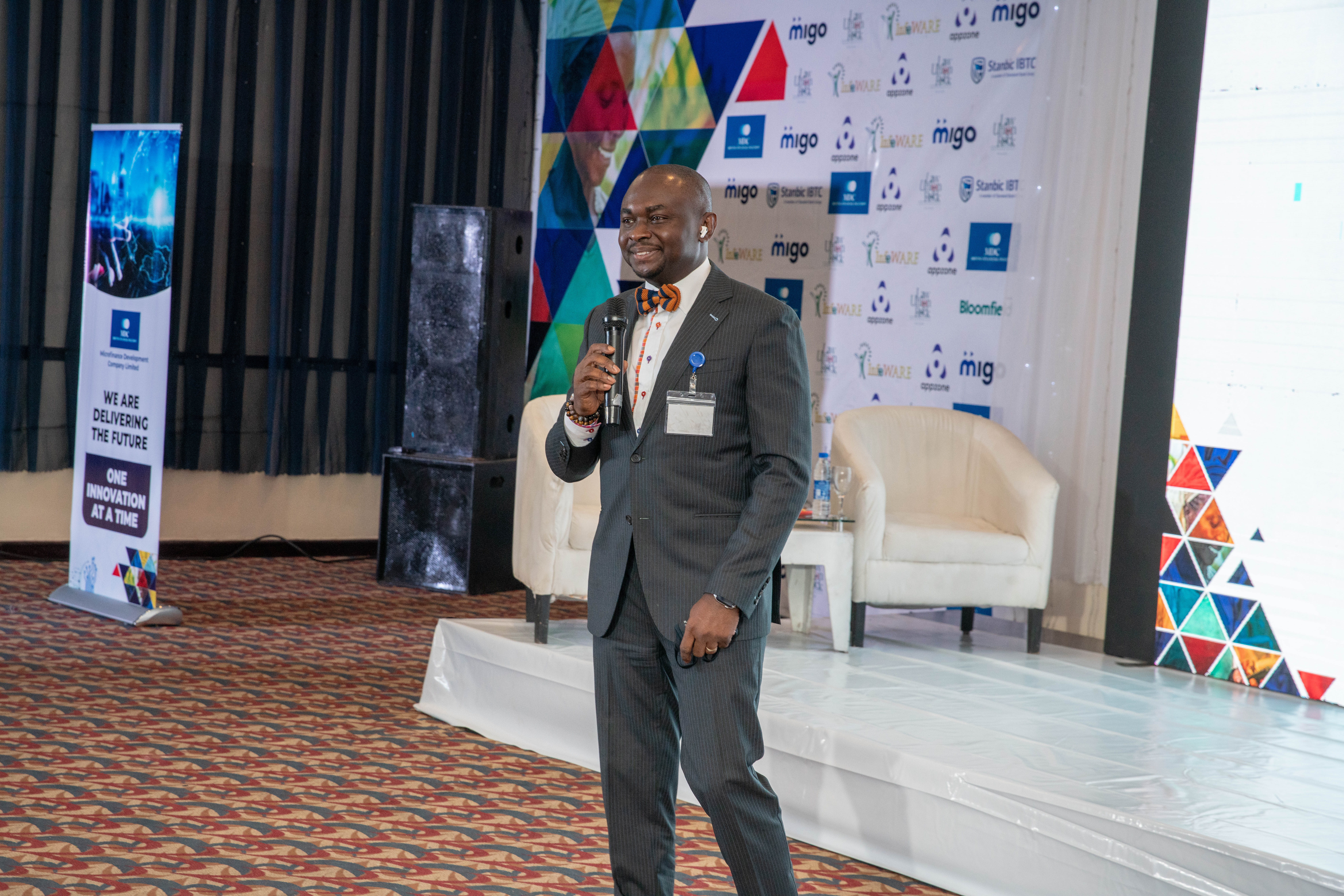 Distinguished figures were present to speak at the event such as Rogers Nwoke, Board Chairman of MDCL; Alhaji Yusuf Ahmad Gyallesu, President of National Association of Microfinance Banks; Lawrence Amadi, Partner and Head of Technology Assurance at KPMG, who gave the keynote address; Ademayowa Adeduro, MD/CEO of Law Union & Rock Insurance; Adedoyin Afun, Partner at Bloomfield Law Practice; Mudiaga Umukoro, Product CEO, BankOne (Appzone); just to mention a few.
During his keynote address, Lawrence Amadi, made mention of 80 million Nigerians of a population of over 200 million being financially excluded and microfinance banks have a key role to play in mitigating that in line with CBN's goal of having 80% of the population in the financial net. With the birth of the ILPP platform, progress would be made.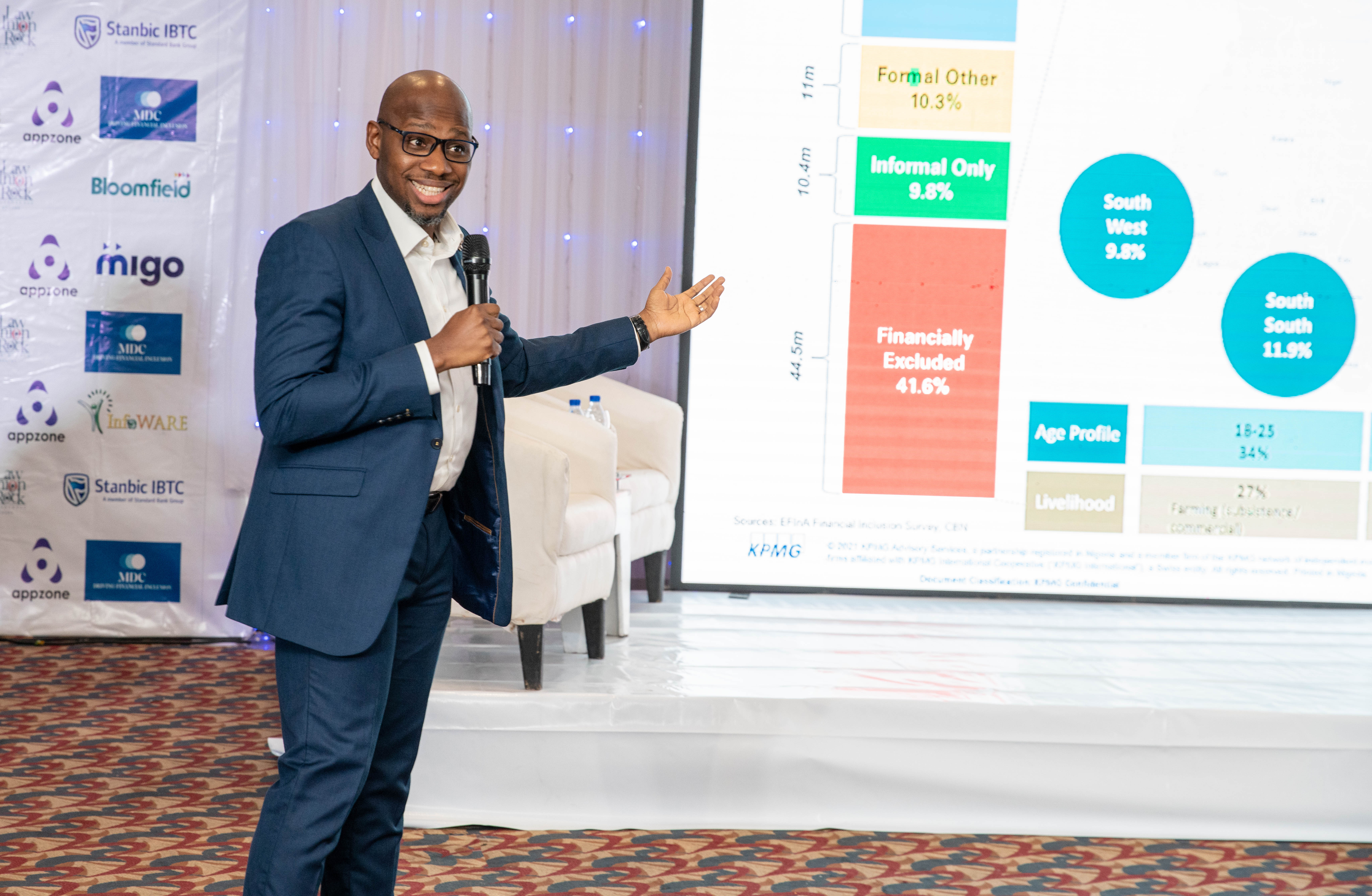 Other speakers also contributed and expressed their enthusiasm, anticipation and appreciation for the MDCL-InfoWARE initiative.
There was a panel session during the event to further emphasize the importance of ILPP which was preceded by short presentations from Ademayowa Adeduro; Adedoyin Afun; Mudiaga Umukoro; and Head of Sales and Marketing of InfoWARE, Tereigh Ozakpo.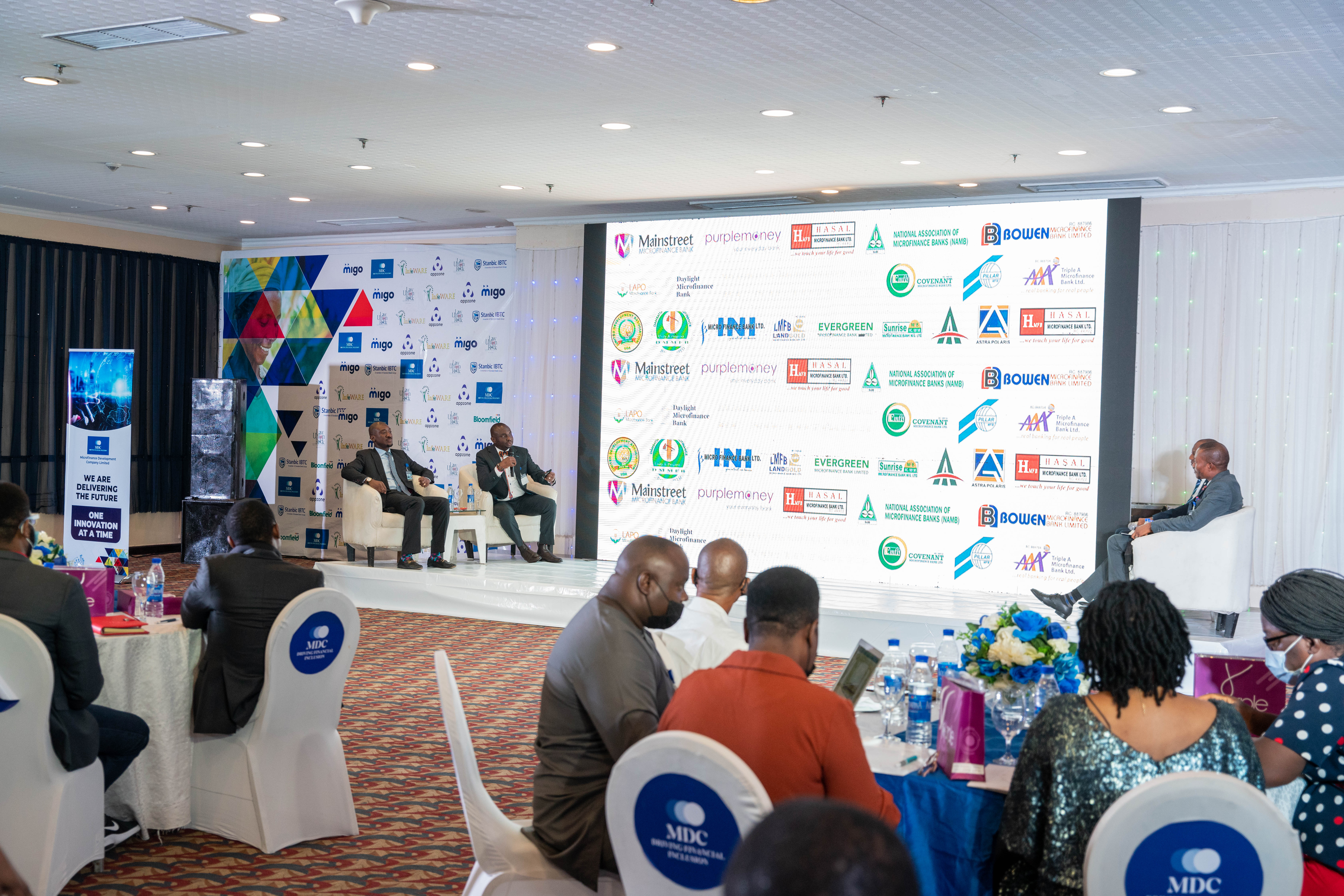 The panel discussion centered around possible collaborations across different verticals, in furtherance of the financial inclusion objective of the federal government. Tereigh Ozakpo emphasized how the ILPP platform would instigate progressive development in the microfinance industry especially in the technologically advanced world of today. "This is where the market is going. Let's get you ready for that future".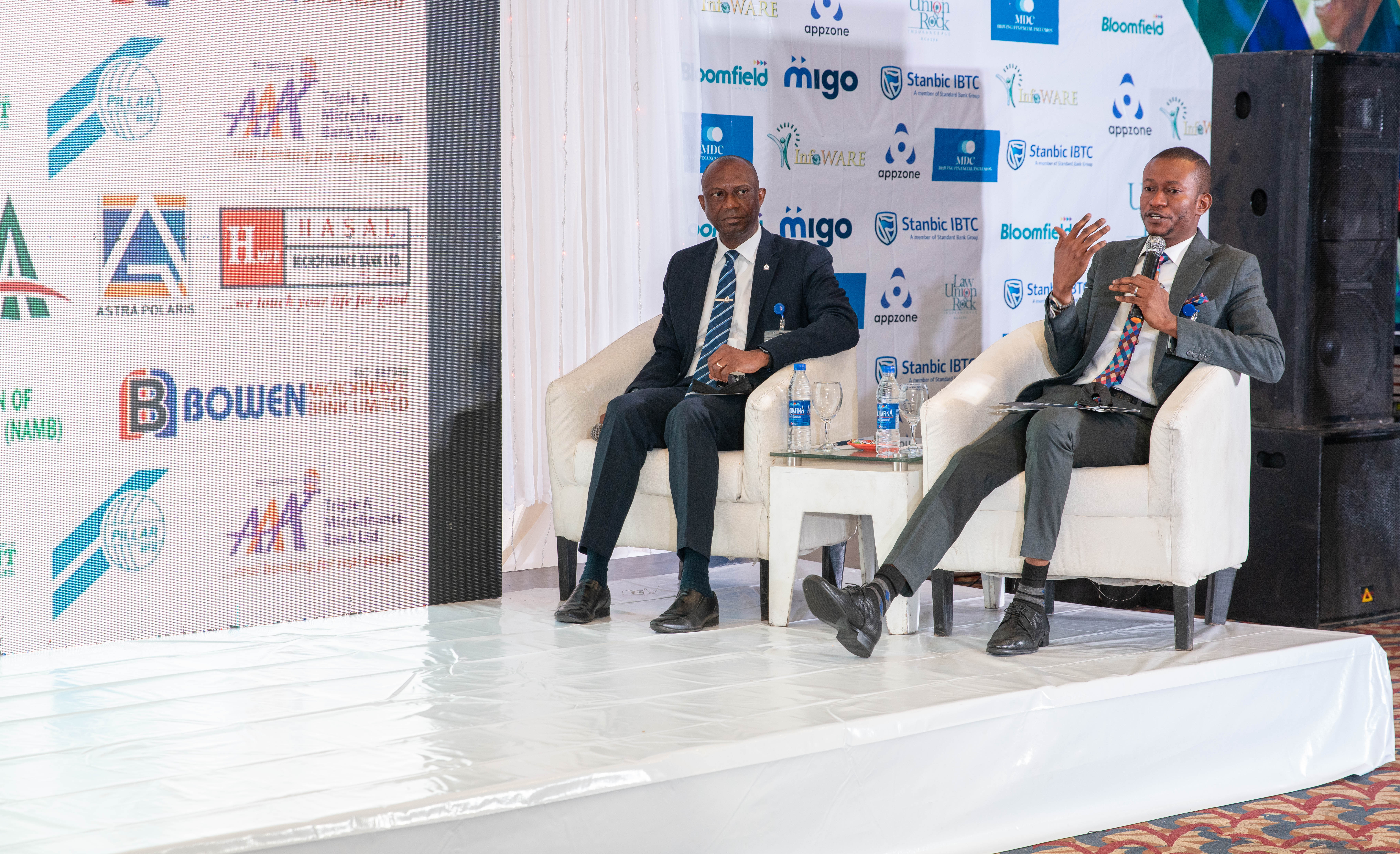 A demo presentation of the ILPP platform, ably demonstrated by Tereigh Ozakpo, took place afterwards which involved a thorough breakdown of the mission, objectives and importance of the ILPP platform as well as a detailed tutorial on how the platform is used.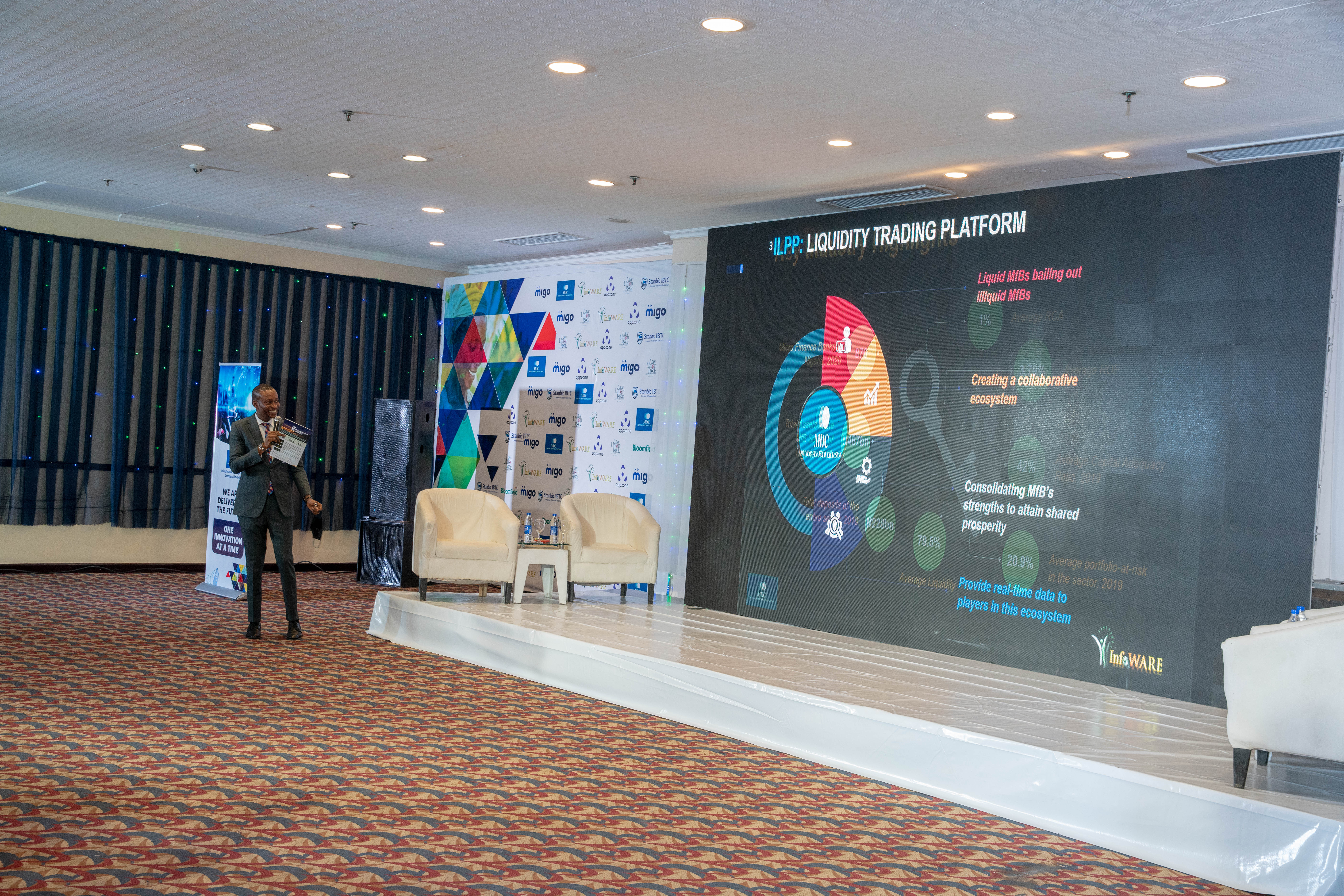 The event came to a close with great success and the arena was filled with positive curiosity and expectations of leveraging the technological innovation of MDCL and InfoWARE. As Rogers Nwoke, Board Chairman of MDCL, mentioned, financial inclusion had been a struggle for a very long time and one reason for that was the absence of liquidity for microfinance banks. The Intermember Liquidity Placement Platform is the response to this problem.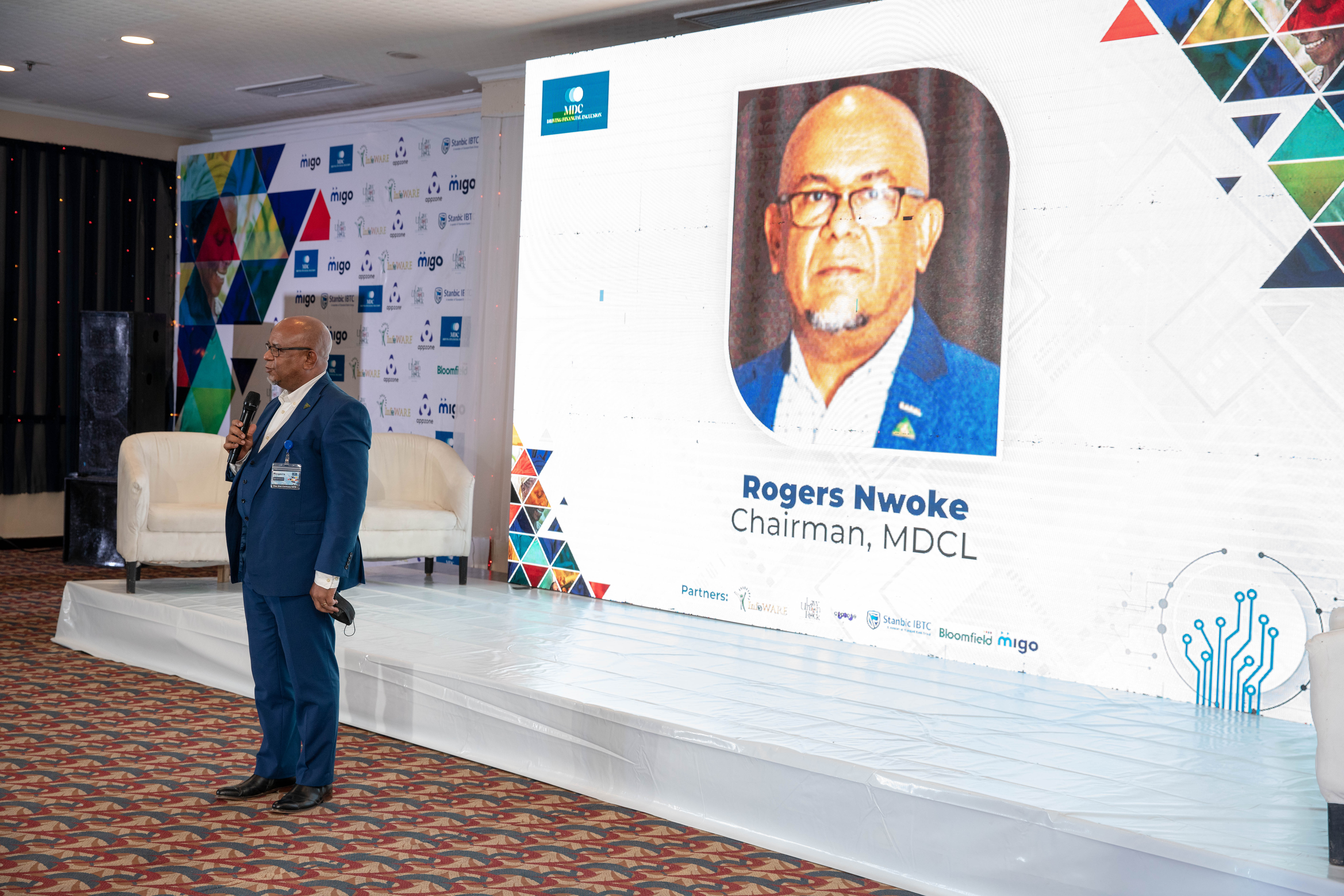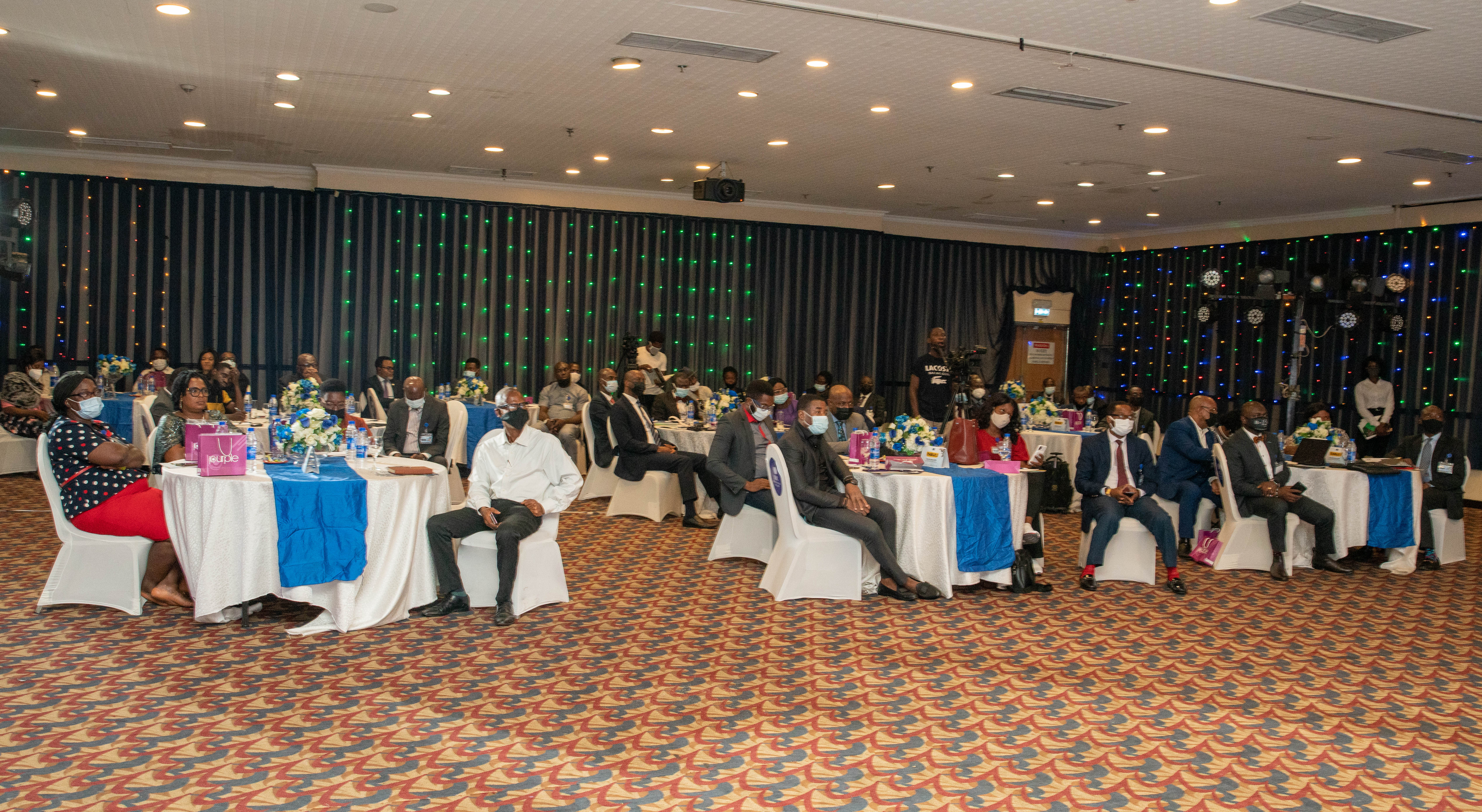 Are you an MFB looking to place liquidity easily? Take advantage of this opportunity today!
CLICK HERE to sign up!

For more information on ILPP, please do not hesitate to contact us at bizdev@infowarelimited.com or reach us through our support lines. 
For more details on more of our products and services, please visit our website on http://www.infowarelimited.com/products/ or contact any of our support helplines for more Info.
We're on the news! Click the links below to check them out:
Punch: https://punchng.com/liquidity-platform-launched-to-accelerate-microfinance-industry/?amp
BusinessDay: https://businessday.ng/insurance/article/mdcl-raises-industry-capacity-with-launch-of-shared-technology-services-platform/
Techpoint Africa: https://techpoint.africa/2021/04/13/mdcl-accelerates-microfinance-industry-growth-with-launch-of-liquidity-platform/