Meristem deploys infoware
Meristem Deploys InfoWARE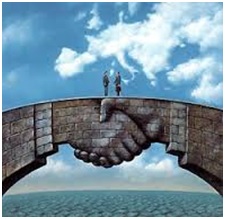 InfoWARE, one of the leading software and technology services providers to the financial services industry in the Pan Africa Region, has been signed up by Meristem, an issuing house cum financial services organization providing a full range of top class capital market bouquet of services, including Stockbrokerage, Shares Trading Services, Asset Management and Financial & Investment Advisory Services.
The Business Need:
Meristem Asset Management as veterans in the industry are expanding its frontiers and investing in new business landscape. One of these is the area of Facility Disbursement and Administration.
Unlike many firms that grapple with several low-cost options before recognizing their need for a full-fledged ERP system, Meristem's foresight enabled them to acknowledge their need for a good ERP system right-away. Several ERP vendors were considered based upon a number of well-researched evaluation parameters. Finally, InfoWARE ERP was chosen.

"We explored several solutions offered by local and foreign vendors. However, after a lot of evaluation we settled for InfoWARE ERP solution, which was flexible and scalable to meet our needs. The system is truly commendable and has rich out of the box functionality that match the requirements"-Venture Garden Group Consultants.
There were several reasons why Meristem preferred InfoWARE over many other leading players. The most important reason was the fact that it was a completely full-fledged ERP system that covered the entire gamut of operations ranging from Financials, a highly robust loans Module, Enterprise Risk Management, Over 350 Business Intelligence Reports,Asset Management and Mutual Funds, and an Integrated Document Management Module.
Best of all, these functionalities were available on the cloud on a pay-per-use model. This meant that the company did not have to invest on modules that they didn't need or use. Nor would they have to spend on IT infrastructure and personnel. In addition, the speed of deployment was exponential.
Also, InfoWARE enabled the company to draw all their disparate processes together to form a single window, giving them instant access to information and valuable insights into their business.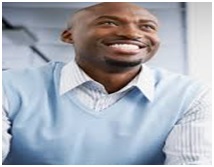 InfoWARE offers the industry's best Enterprise Risk Management with integrated Facility administration solution suite that enables facility administrators to manage thousands of clients as if each one were unique. With extensive user access controls, our completely scalable platform helps increase efficiencies, reduce operational complexity and focus their attention on mission critical and client related tasks without ramping up on IT spend!.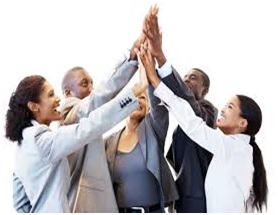 Harnessing InfoWARE IT expertise and innovation provides firms with a bespoke platform to address current and future market requirements. Based on an agile and client centric front office solution and a highly standardized and automated back end, the new offering will ultimately help Meristem gain a competitive edge to meet present and future challenges.
"This collaboration goes beyond a simple business proposal. We are confident that this new offering will be an enabler of great business benefit for Meristem in helping them lower complexity, increase transparency and rationalize costs while enhancing efficiency and ultimately overall business performance." – Uwa Agbonile, CEO, InfoWARE Limited
About Meristem: Meristem has been in operation since 1994 with the view to exploring the opportunities that abound in the industry and offer first class capital market services. A Limited Liability Company with a fully paid up share capital of N3.3 billion (three billion, three hundred million naira), the company is licensed as an Issuing House, Brokers/Dealers by the Securities & Exchange Commission (SEC) and the Nigerian Stock Exchange.
Also, you can reach us on;
For more information