The hidden costs of integrating multiple solutions Vs Single Integrated ERP
The hidden costs of integrating multiple solutions Vs Single Integrated ERP
"Integration costs, which include both year zero installation and continued operational expenses, can be as much as 40x each application's initial cost"
Source: IDC Whitepaper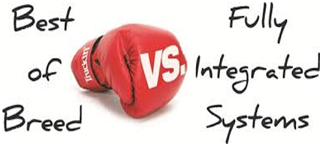 Enterprise applications customers are facing unprecedented pressure to better manage costs associated with their applications, infrastructure software, and hardware, as the twin effects of recessionary economics and rapidly expanding global business opportunities take hold. These two forces are pushing IT organizations and line of business management to find ways in which they can simultaneously lower day to day IT costs while increasing spending on innovative software and business processes as never before.
With this in mind, most companies are increasingly aware that integrating multiple 'best-of-breed' systems impose an unacceptable burden in terms of cost, wasted time and lost business opportunities.
For example, an IT executive in the financial industry recently shared his "Software Integration Legacy of Frustration" with us.

"We purchased about 3 best-of-breed solutions in the areas of Asset management, Financials and Human Resource management. We have spent over ~N25M, over 12 months to implement, N2M+/yr for support/upgrades per solution, a whooping N35M for integration and it still does not do what we want.
This is the second time we have gone through the integration cycle yet our systems cannot deliver the real-time, asset-driven, consolidated information that narrows the horizon of data into seconds/minutes, not batched hours/days or a week's worth of data whose latency effectively negates the ability to react with any effectiveness.
The CEO has asked that we look for a single source ERP that is highly flexible and extensible. He is seriously searching for a LONG TERM solution. At this point, he does not care if it is the 'best' in a specific area; he wants a robust, single source ERP that can meet all the needs of the company without the headache of integration."
This gentleman is part of a growing trend in IT executives who have succeeded tactically with best of breed software and are looking to expand this usage into "Real-Time Enterprise Visibility" – a highly strategic area that is not well-served by incumbent offerings.
Best-of-Breed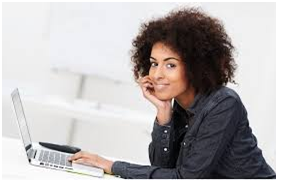 Generally, best-of-breed applications are employed at the beginning of any start-up company, simply because there are not enough people, or strategy wise, it is the best choice for the time. Depending on your business structure, best-of-breed is used to address specific business processes, and indeed, is the best application of its specific area.
But herein is where the problem lies – it is the best application of its specific area, and has little to no focus on other areas of the business. Best-of-breed products deal with only a segment of the enterprise, resulting in a slower flow of communication when systems are disconnected.
The more software products an enterprise has, the more expensive, confusing and difficult it becomes to collate data for reporting and security.
Most businesses underestimate the cost of managing a heterogeneous environment. System Integration is not the gift that keeps on giving. Instead, it is SIN that keeps on punishing.
Enterprise Resource Planning (ERP)
ERP software systems provide a wealth of applications in one integrated system. From Accounting, CRM, Warehouse Distribution, HR and Marketing – all areas of your business are accessible from the single data source.
InfoWARE ERP is #1 robust, agile and highly securitized system for business, offering true integration for a larger degree of interaction, and a combined data source of all financials, service requests and maintenance for total transparency between departments.
Especially for the finance team, employing a truly integrated ERP solution removes the pain points of connecting/retrieving data from disparate systems.
Top 3 Reasons why your business should employ InfoWARE ERP:
The Hidden Cost of Best-of-Breed Software: Every time a new application is introduced to the system architecture, both the system and the application must be adjusted to function properly with other processes and different vendor. This also introduces significant cost. Consider the following sources:


Source: IDC WhitePaper

Survey: Containing Vendor Sprawl: Improve Security, Reduce Risk and Lower Cost

Integration costs, which include both year zero installation and continued operational expenses, can be as much as 40x each application's initial cost (e.g., software license and/or appliance) over the life span of a typical application.
Mixed-vendor environments can cost 4x as much as a single-vendor




Source: Computer World

Survey: Integration Cost still hampers Agility

In a survey of 100 CIOs and IT managers from 84 companies by software vendor intersystem, 67 percent answered "yes" to whether strategic integration project have been held back due to excessive software and services cost.
Data Integrity: Interfaced software does not mean integrated data. "No matter how hard you try, data in two places will eventually be different." Never is this more applicable than with the use of more than one software system. As the sole recipient of all data, a single ERP software system avoids this scenario. Information entered in one location will always be the same.
Process Control/Security: In the end, ERP is all about process control. The most common point of failure for Best-of Breed software is where it links to other systems core to ERP processes. These gaps also increase the system vulnerabilities. Removing the bolt-ons used by integrated ERP and developing all the tools in a single solution reduces the customer's risk of failure, removes the traditional clumsy workarounds caused by multiple systems welded together, ensuring process controls are adhered to 100% of the time while improving the corporate risk posture of the system.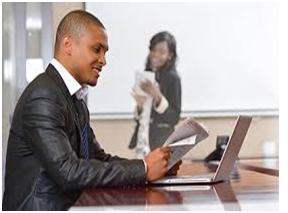 While there are certainly customers who are able to obtain considerable value from their Best-of-breed software, that value comes at a price that may be excessive, in particular when viewed through the lens of integrated, robust and highly flexible InfoWARE ERP that don't require the customer to pay for and manage the integration of key business processes across the enterprise software environment.
There is a difference between being efficient and being effective, "Efficiency is doing things right, and effectiveness is doing the right things. For example, a tool in a machine shop may drill holes very, very efficiently. But if it's putting the holes in the wrong place, it's not being effective at all. If you just implement software without taking a look at the business processes, you can simply make the wrong processes more efficient."
InfoWARE ERP is highly integrated and provides you with real-time visibility into your operations, enhancing your agility and flexibility to respond to operational issues that can impact your business performance and financials.